OVERVIEW - INTEGRATING AND CODING A CMS
Website design by DAIS, powered by Grafix Garage. Our long term partnership with prominent Brisbane based branding firm DAIS has seen us build many back end systems over the years and our latest site for Lourdes Hill is a good example of that collaboration. Utilising our powerful proprietary "iKit" Content Management System we integrated DAIS' custom design to provide the client with an intuitive CMS that allows the client to manage their own content.
In addition, Grafix Garage coded a front end that accommodated multiple devices, from desktop through to tablet and mobile. The website also needed to reflect Lourdes Hill's strong new brand identity so Grafix Garage's web developer worked with the supplied brand collateral to enhance the online experience. This was not only required to reflect the brand, but also to be meaningful to parents, teachers and potential students alike.
Grafix Garage worked closely with Dais and Lourdes Hill College from the outset of the project, attending stakeholder workshops from which insights were fed through to the wire-framing process where a full prototype was created and rigorously tested. Above all, a highly researched and tested project was completed to a tight schedule for swift delivery despite the level of precision and diversity required.
As with all our websites we also conducted multi-platform testing to insure compatibility with Mac and PC based systems to include iOS, Google Android and Windows driven mobile devices. Additionally we ensured compliance across all major browsers including Internet Explorer, Google Chrome, Safari, Firefox.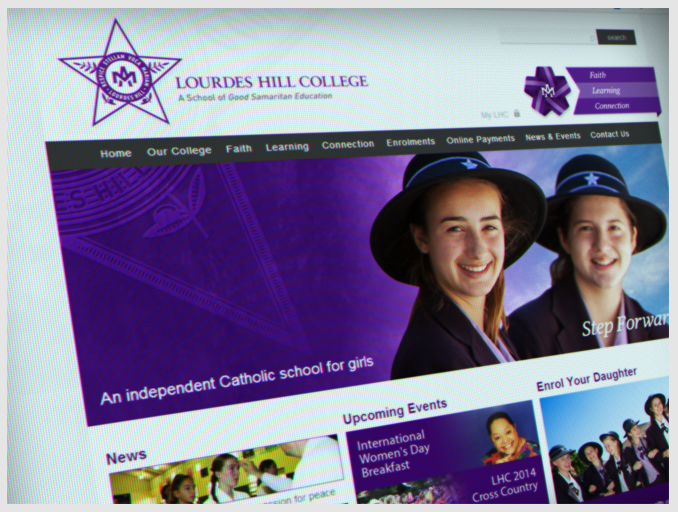 Lourdes Hill College home page ^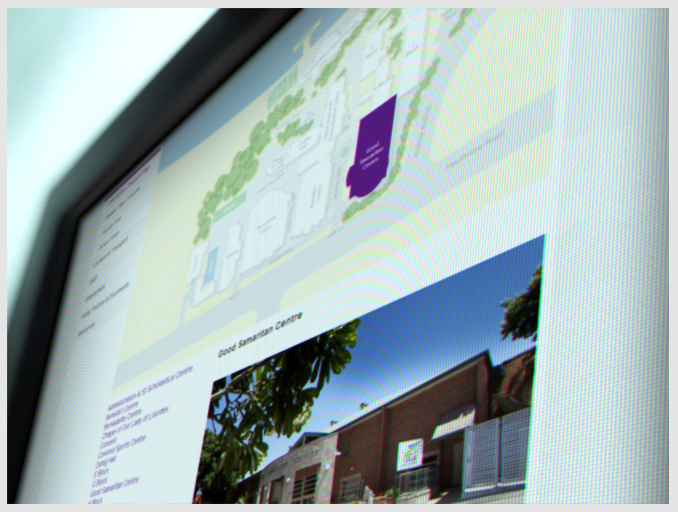 Lourdes Hill College way-find map page ^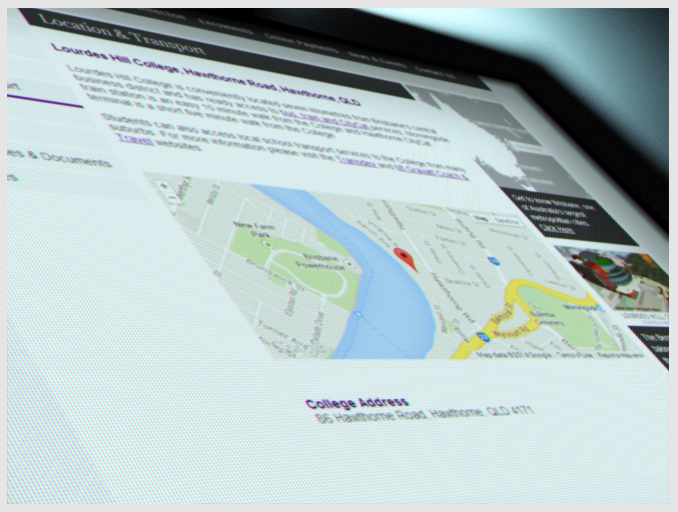 Lourdes Hill College contact page ^