OVERVIEW - BRAND REFRESH & WEBSITE
NIRS or The National Indigenous Radio Service is the Brisbane based national program distribution service for the delivery of content produced by First Nations broadcasters via satellite distribution and the Internet.
Our initial objective was to "freshen up" the brand by reviewing the associated collateral and utilise existing established elements. The core objective of the re-brand process was to position NIRS along side other national broadcasters such as the ABC and SBS. Our design solution embodies and unifies the diverse cultural and social landscape of indigenous Australia. To achieve this we incorporate key elements of ochre colour palette with concentric circles representing the unified transmission of remote service.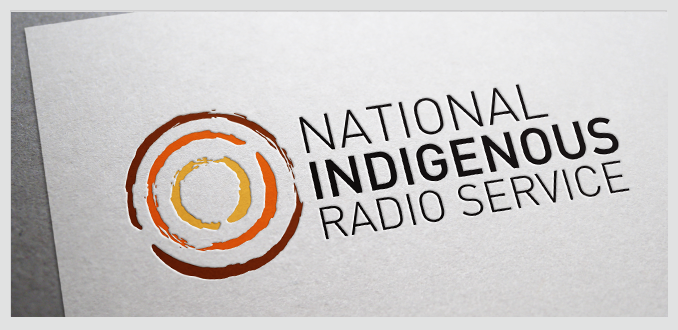 The website rebuild for NIRS needed to engender the ethos of the brand, unifying disparate nation wide communities and the sharing of diverse culturally significant content. To achieve this Grafix Garage employed new innovations to automatically incorporate and integrate programming schedules from third party provider "WideOrbit". Additional requirements were to allow secure remote news updates and include promotional sponsorship information alongside other site features such as integrated weather widgets, auto-update bulletins and social media links to strengthen community ties. All content can be enjoyed "live" or downloaded by the listener on demand via Mobile Apps, Mobile devices or at home.
PROJECT SCOPE:
iKit Content Management System allowing fully editable content
Automated XML broadcast scheduling from WideOrbit | feeds automated weather information
Blog capability | Social Network linking | Automated headline news feed
Indexed Google station location and identification | Smart phone optimisation
Editable sponsorship listing and Search Engine configuration