OVERVIEW - CREATING A STYLE GUIDE
Once the brand design has been approved and created it can often become necessary for a business or organisation to create a Corporate Style Guide or Style Manual. The manual's primary purpose is to ensure the integrity of the brand collateral and negate any possibility of misuse across branches or external media.
When Skillstech Australia (a training arm of TAFE Queensland) needed to visually differentiate themselves from their parent organisation they contacted Grafix Garage to create a visual strategy for them. The overarching brand strategy need to account for broad usage across a vast array of mediums including wayfinding, signage, stationery, and machinery. Of particular consideration was a need for the Skillstech logo to be displayed in conjunction with other key stakeholder branding including the Queensland Government logo.
Once designs had been finalised a detail Style Guide was created. An exhausting process of definitions is undertaken through this process and includes aspects such as: the Brands purpose; the design factors and inspiration; the symbol and name style; Colour palette; Colour variations; Corporate typefaces; secondary and ancillary typefaces; Usage restrictions; Dual Branding; Placement; Publication examples; tag lines etc.
Below are examples of some of the pages created;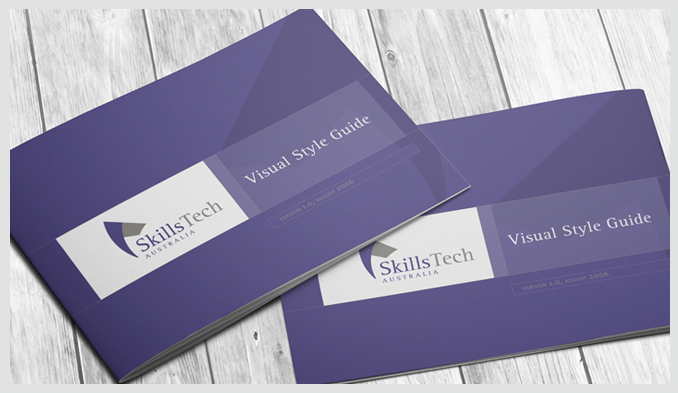 Skillstech Australia style guide cover ^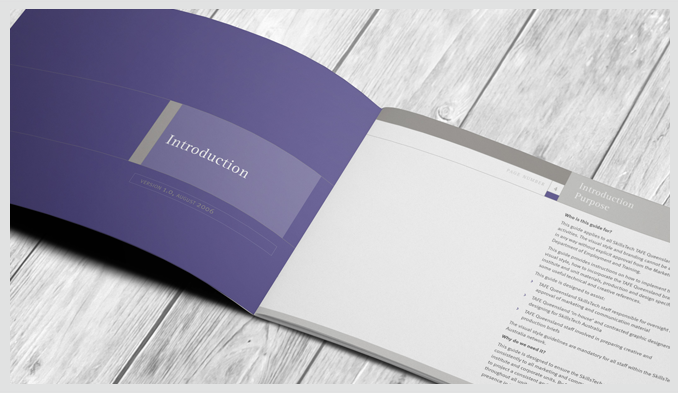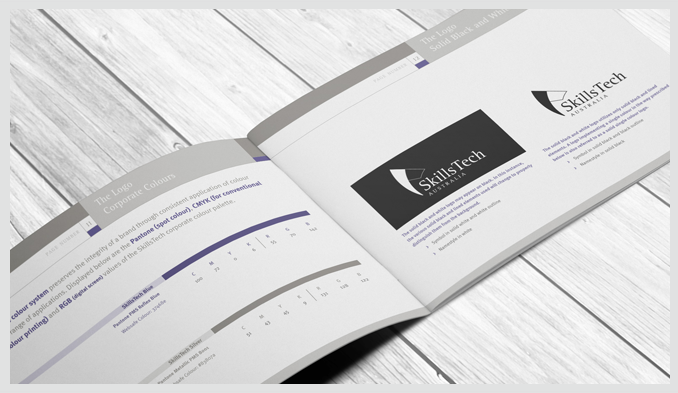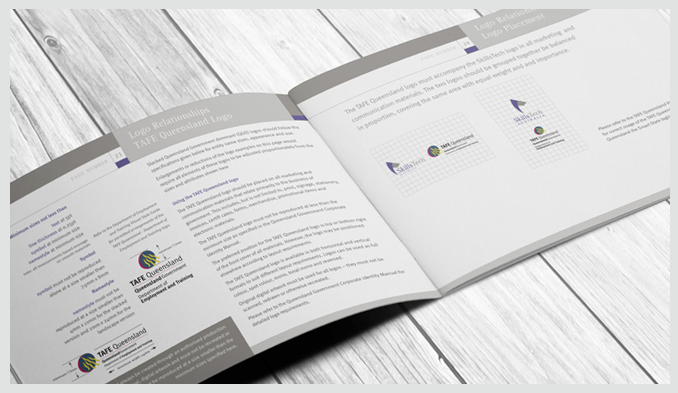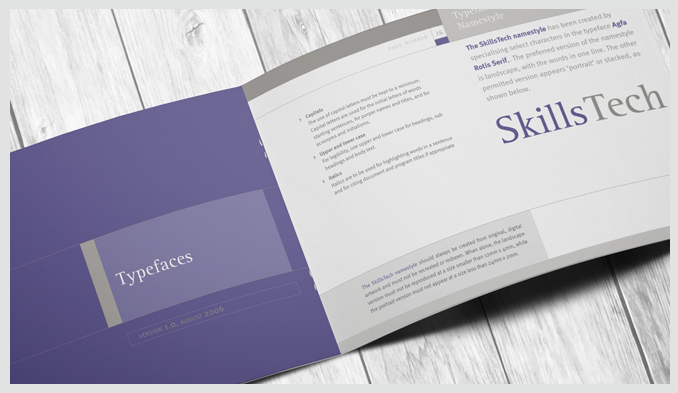 Skillstech Australia style guide internals ^