A surprising sliver of greenery cuts through this set of high rises adjacent to the Brisbane Convention Centre. There's a lovely ambience that is hard to describe as you hustle between buildings presumably on your way to somewhere extremely important. It's a feeling of being transported, like you are no longer in Brisbane, you could be anywhere. That sense of anticipation continues as you pass by the handful of small shops hidden away amongst the leafy walkway.

As we spied Pure Tastes, there is a subliminal dare... please be good, please don't disappoint me.

Honestly, it's not good, it's great.

I love it when something simple is great, and the coffee here is perfect. Good coffee is flavour, great coffee is the experience. Instantly welcomed, we felt immediately at home, the double shot flat whites were balanced with just the right acidity to give that well rounded full pallet satisfaction that we crave. All this coupled with the excellent standard of service makes this a caffeine experience well worth pursuing.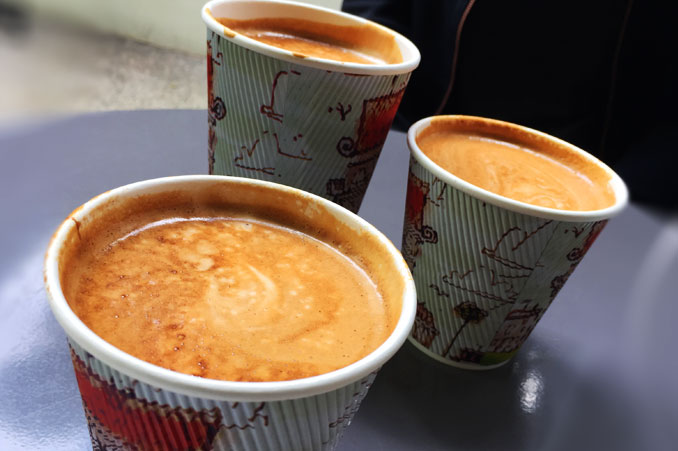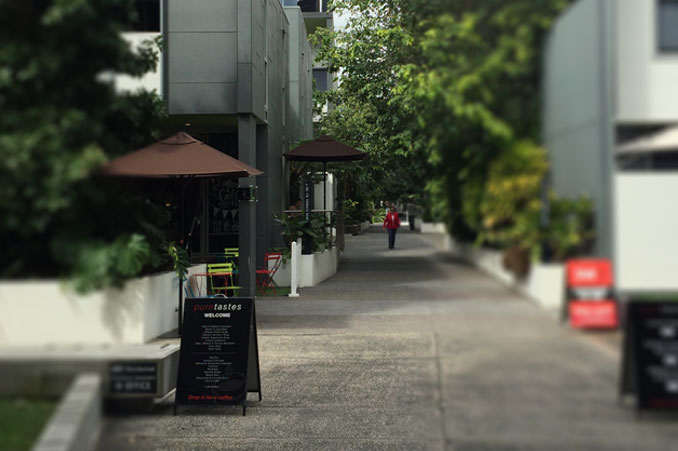 The Ratings (out of 5)
| | |
| --- | --- |
| Crema | |
| Milk Bead | |
| Did we feel the love | |
| Flavour | |
| Presentation | |
| Overall | |
Denim Co.
10e/46 Merivale St
South Brisbane 4101
Weekdays 6:30am - 2:30pm
Phone 0439 465 336