Dark and strong enough to make your toes curl.
Yes I'm describing the coffee! Tucked away behind another West End institution the Kim Than Bakery is this relatively nondescript cafe. Don't let appearances fool you, this diminutive little caff packs a punch and is hitting above its weight.
Nestled amongst many more popular and better known coffee houses this quiet achiever has earned a well deserved reputation amongst West Ends' coffee connoisseurs as a firm contender for best brew in town. The repertoire of offerings is small but so very tasty. On offer is a fine selection of premium beans, branded bottled beverages to take away, and delicious well made meals. The devotees of Blackstar are as eclectic as South Brisbane itself, there's a definite alternative bohemian vibe that is increasingly difficult to find in West End in recent times.
The sign of a committed coffee maker these days seems to be best demonstrated by devotion to the bean. Blackstar have been lovingly roasting their own beans from all over the world for many years now and their dedication shines. The house blend espresso is strong and almost sweet in flavour, the crema is a dark brown caramel that coats the cup all the way down to the last drop.
My personal tip is if you find yourself at the top end of West End save some room for the very reasonably priced Eggs Benedict, it is absolutely delicious.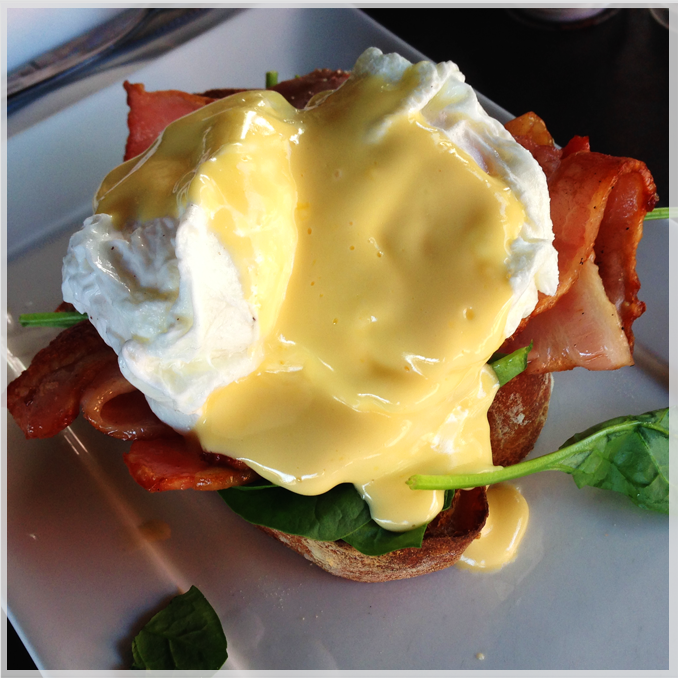 Dont walk past, walk in, sit down and take some time to sample what they offer, you wont be dissapointed.
The Ratings
| | |
| --- | --- |
| Crema | |
| Milk Bead | |
| Did we feel the love | |
| Flavour | |
| Presentation | |
| Overall | |
BlackStar Roastery Works
44 Thomas St West End, Brisbane 4101
7 days 7:00am - 5:00pm
Phone (07) 3217 2323