Big flavour little shop
Hmmmm, we aren't addicted, we aren't I tells ya! We headed out on this beautiful sun shiny day with high hopes and lofty aspirations looking for just one hit. As is so true in life there was no ominous music playing in the background we skipped blissfully by this little hole-in-the-wall.
Upon having a less then stellar coffee at another establishment we decided to give the Cheeky Bean a go on our way back to the office.
This isn't a full review, its our impression brought about by an inability to scratch our coffee itch. The Cheeky Bean has that great West End alternative vibe, the staff seem passionate about their brew and the coffee is mellow and full of flavour. Our coffee was a take-away so in the interests of science we will need to return at some point to try this lovely coffee without the cardboard cup. Overall we would say great taste without the punch.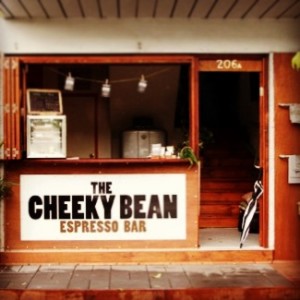 | | |
| --- | --- |
| Crema | |
| Milk Bead | |
| Did we feel the love | |
| Flavour | |
| Presentation | |
| Overall | |
The Cheeky Bean Espresso Bar
206A Montague Rd, West End, Brisbane QLD 4101
Mon-Fri 6:00am-3:00pm
Coffee by Piazza Doro