So much food, so little flavour - Meh.
Denim Co in the heart of South Brisbane's busy tourist strip - Southbank, offers a good smattering of what you'd expect from a bustling little cafe. Plenty of food on the menu and a good selection of beverages, perfect for passing sidewalk perusal. Boxes ticked, we proceed to find a seat and place our order.
In the interests of science we order the usual - 2 double shot flat whites and two big breakfasts please.
The coffee and food arrived in a reasonable amount of time, and to be fair it all looked quite "nice". The coffee wasn't bad, the food was well enough cooked, but something was missing? I'm getting one of those parallax camera zooming movie moments as it starts dawning on me... I'm a spoiled coffee snob! Please don't picture me as a bearded coiffeured hipster, swanning about the Brisbane CBD with my Air Mac-thingy, neatly wound white iCords and glasses that seemingly offer little to no magnification at all. I'm just a partially invisible bloke that loves good food and appreciates flavour, sadly there was none to be had on this day at this venue. The Eggs were served runny, just as I ordered and in a quantity that one has come to expect with what passes as a big breakfast these days, but NO FLAVOUR!!!
I am starting to believe I have stumbled into the "flavourless triangle" a strange phenomenon that forms over cafes in high traffic tourist areas. I hypothesize that a vacuum forms over an establishment, so vast it sucks the flavour straight from food. The void created by easy, transient trade allows cafe owners to complacently relax their standards. In the quest to appeal to everyone, the reward is you excite no one. I know I'm not making this up, please run the test yourself... I promise, if you could hurl a stone not much further than 1 kilometre in any direction you could not help but hit some flavour. I can only surmise that cooking for a large volume of generally unappreciative non responsive guests dulls your senses and over time good food becomes ordinary when ordinary is good enough.
If you are seeking a non confronting breakfast experience, served at a moderately higher standard than the Wolston Correctional Centre then I guess this is as good as any in the immediate area.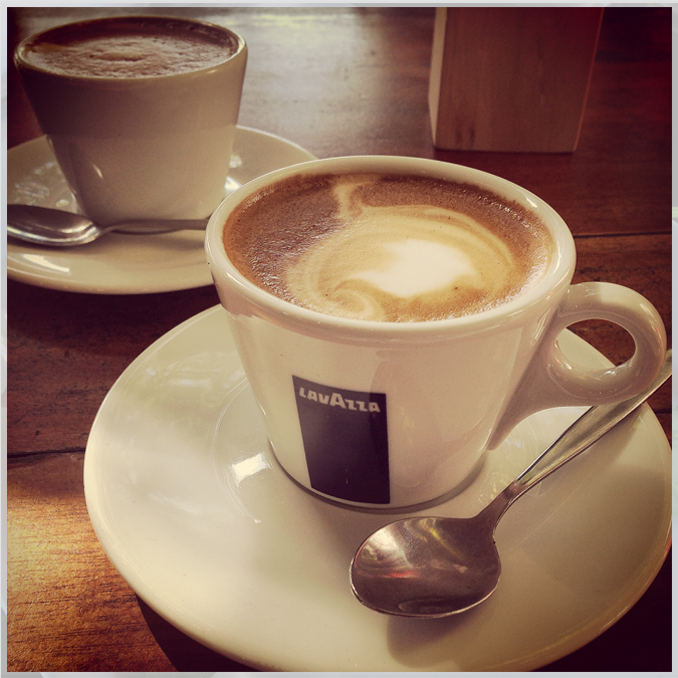 The Ratings
| | |
| --- | --- |
| Crema | |
| Milk Bead | |
| Did we feel the love | |
| Flavour | |
| Presentation | |
| Overall | |
Denim Co.
Shop 9a Little Stanley Street
South Bank, South Brisbane 4101
Open 7am - 10.30pm
Sunday to Thursday
7am to 11.30pm
Friday and Saturday
Phone 07 3844 0302