Where's the flavour?
We had high hopes for our local caffeinated namesake and it is with a heavy heart that we report if you're looking to have your coffee fix serviced you should drive on by.
The coffee was ok, not bad and definitely not great. The coffee was one dimensional, the usual alchemy present in a great coffee was simply absent. The milk imparted no flavour to the brew, there is no depth in the taste and true coffee fans should be appalled to find that white sugar was our only sweetening option.
A side note to bear in mind is that we ordered a ham an cheese croissant to accompany our blando-brew and were equally disappointed. I never ever waste food, until now - the pig that died for this snack lost its life for nothing.
Overall this is nondescript, loveless coffee at its most ordinary. With so much choice no more than a few hundred meters in every direction you would be better suited to tune your taste-buds elsewhere.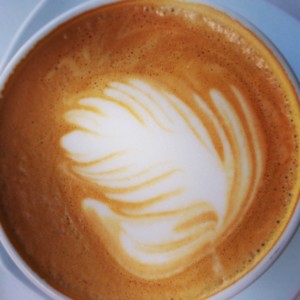 | | |
| --- | --- |
| Crema | |
| Milk Bead | |
| Did we feel the love | |
| Flavour | |
| Presentation | |
| Overall | |
Espresso Garage
262 Montague Rd, West End, Brisbane QLD 4101
Mon-Fri 6:00 am - 2:00 pm
Phone 0458810088
Coffee by Genovese