At Grafix Garage we pride ourselves on being able to integrate your branding into beautiful, functional websites. This project was no different, requiring us to call on a wide array of our skills to simultaneously launch two separate websites, along with a third site acting as a directional data aggregation site and create a diverse range of pre and post launch marketing strategies along with the supporting Social Media, eMarketing and printed materials.
Services
BRAND IDENTITY
GRAPHIC DESIGN
WEB DESIGN
PRINT MANAGEMENT
WAYFINDING
SIGNAGE
Location
COOMERA RIVERS & HOLLAND PARK, QUEENSLAND
Website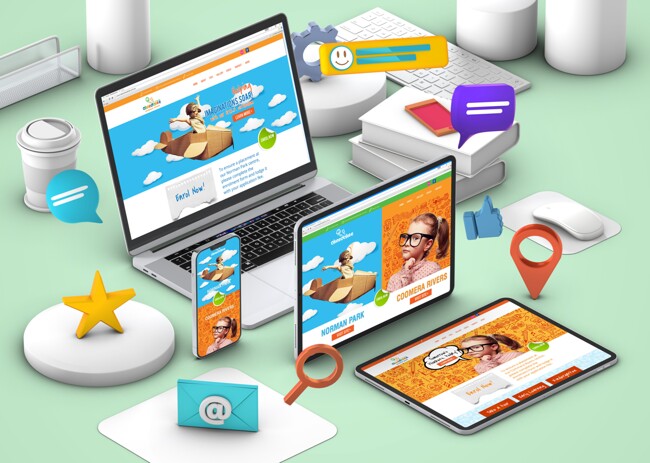 "
I highly recommend Grafix Garage, a creative design agency that specializes in delivering consistent and effective communication across various channels.
They have helped me with brand identity design, website design, and digital products such as CMS and online ads.
Their unique approach made my brand stand out from the crowd by creating content that connects with my audiences on every platform. They have been a valuable partner in achieving my brand's success."
LYNDON SANDERS - OKEE DOKEE KIDS - OWNER
Grafix Garage's clients know we relish new design opportunities and love presenting us with projects a little left of centre. The minibus livery was one such example and great fun to put together.
Another fun project was creating two large format designs for internal wall spaces. These were massive printed graphics that were featured in two of the kids play areas.
Deliverables for Okee Dokee include: Brand development, branded elements, brand strategy, way-finding, digital strategy, social media asset creation, digital asset creation, external and internal signage, print design, graphic design, stationery items, website, livery design, print management.