Grafix Garage created a full of suite brand development and supporting marketing materials for Queensland's largest private property development company. This work encompassed brand strategy, design consultancy, naming and logo creation for the entire ReGrow Group of Companies, formally known as Excel Investments.
Services
WEB DESIGN
UX & UI DESIGN
CUSTOM CMS WEBSITE
BRAND STRATEGY
LOGO DESIGN
STATIONERY
STYLE GUIDE
BRAND USAGE GUIDE DESIGN
SIGNAGE DESIGN
MARKETING MATERIAL DESIGN
BRAND AND USAGE STYLE GUIDE
HOSTING
Location
FORTITUDE VALLEY, QUEENSLAND
Website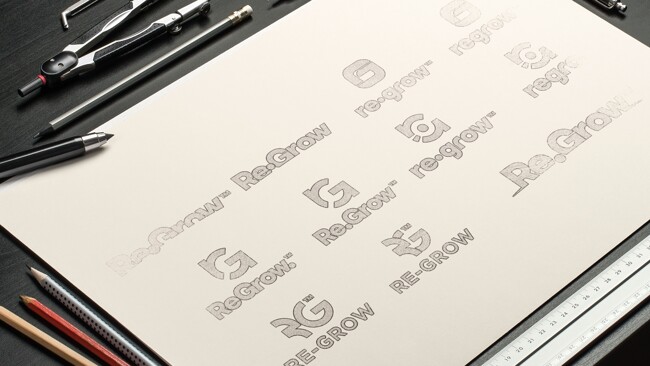 Designing for a large development group with many key stakeholders is a very different proposition to designing for a small startup brand. Whilst the design process itself remains largely unchanged the level of contact required is significantly increased.
The monogram design solution that features the "r" and "g" of the Re-Grow name, took many iterations and refinements that belie the simplicity of the solution. Applying this design to the plethora of entities within the group and creating the stationery and supporting materials was a herculean task that required its own management system.
Communication around milestones and touchpoints becomes extremely important in ensuring client satisfaction and to deliver a result that appeases all involved.
Conceptual design work in these circumstances requires a high degree of transparency and clarity, greatly increasing the significance of each presentation. With more frequent meetings (often being held in separate and distant locations), information detail and collation becomes an extremely important part of this collaborative process.
If all of this sounds costly, you'd be wrong.
Rolling out a brand with 30 separate entities within a complex corporate structure is not a light undertaking. This branding project saved the client tens of thousands in design and print production costs. Basically, we know our shit, and that translates to efficiencies in time and outlay for us and the client. From design to production, we can display tangible savings at every turn, in some cases halving print production expenses, just by knowing how best to get the job done.