As a design and web development agency, we take pride in our ability to turn our clients' visions into reality. One of our clients, Battlefield Live, a company that specialises in providing adrenaline-fueled outdoor combat gaming experiences,approached us with a request to create a series of marketing materials for their upcoming live event. Being an high energy outdoor laser game that has become popular among young urban warriors, they were looking for eye-catching and creative materials that would entice their target audience to attend the event.
Services
WEBSITE DEVELOPMENT
LOGO DESIGN
GRAPHIC DESIGN
ILLUSTRATION
PRINT MANAGEMENT
PHOTOGRAPHY
DESIGN CONSULTANCY
Location
BRISBANE, QUEENSLAND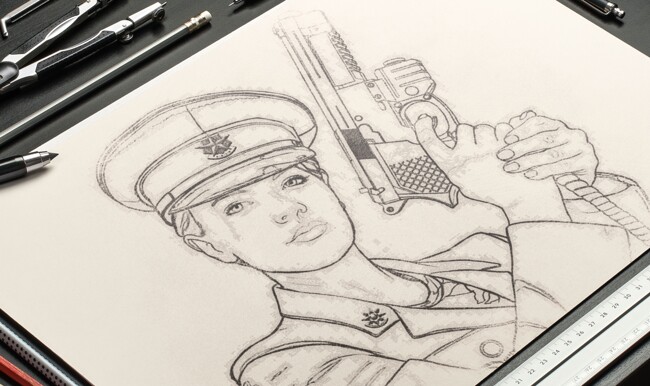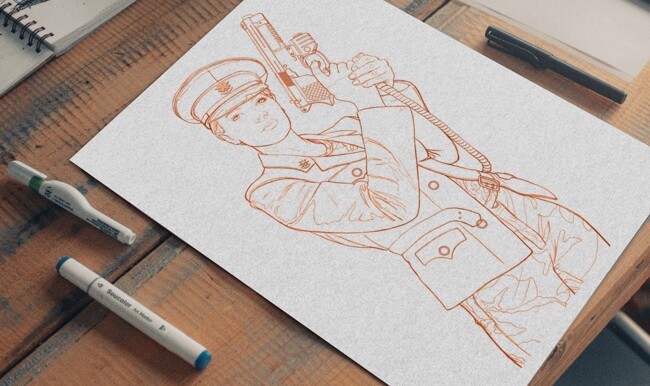 At first, we needed to understand their brand values, their target audience and the kind of event they had planned. This initial consultation helped us get an idea of what the client was looking for and how we could deliver it. Based on our discussions, we created a comprehensive marketing plan that included a beautifully illustrated retro styled event poster, an email campaign, social media graphics, flyers, and banners.
The highlight of the project was undoubtedly the event poster that we designed. We started by brainstorming and sketching concepts until we found one that perfectly encapsulated the excitement and thrill of the laser game. We then used a mix of digital and traditional illustration techniques to bring our vision to life.
The final product was a stunning poster that combined vibrant colours, bold vintage typography, and a beautifully detailed illustration. The poster turned out to be so captivating that it became the centrepiece of the entire marketing campaign.
To ensure consistency, we carried over the design elements from the poster to the rest of the materials, including the flyers, email campaign, social media graphics, and banners. We also came up with unique taglines and messaging to make the materials more engaging and informative at the same time. As a result, the Battlefield Live team was able to use these materials to capture the attention of their target audience, build buzz around the event, and drive ticket sales.
As a valued client we were also tasked with several other design projects, some of which included the following:
Web Design: We went about developing a custom website that aligned with Battlefield Live's unique branding and positioning. We made sure to integrate their brand logo, colour scheme, and voice in every aspect of the design. Additionally, the website was optimised for mobile responsiveness to ensure that users had a seamless experience across all devices.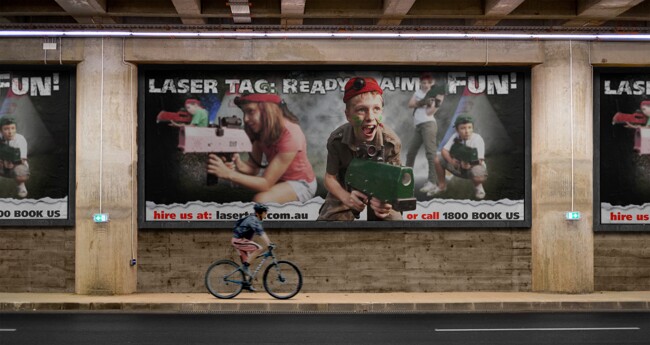 Graphic Design: Utilising creative and intuitive designs, we seamlessly integrated BattleField Live's brand into every visual asset we created for them. We developed a brand strategy and positioning that enabled them to stand out in the competitive outdoor gaming industry. We also provided print management, creating unique print designs for them, including posters and other marketing materials.
Logo Design: A logo is one of the most critical components of a company's branding. It is what customers associate with their brand name. At the start of the design process, we worked closely with Battlefield Live to understand their brand, values, goals, and target audience. We then developed a custom logo that represented everything they stood for.
Branding: We wanted to position Battlefield Live as a premium, exciting, and unique gaming destination brand. Our branding efforts went beyond developing a logo and color scheme. Instead, we focused on developing a brand that would connect with their target audience and differentiate them from their competitors.
Content Management System: After designing the website, we integrated a user-friendly CMS that would enable the client to update and manage their content quickly. This move ensured that Battlefield Live could provide new offers, product releases, and updates to their customers frequently.
User Experience: At the heart of every project we do, we always keep the user's needs and experience in mind. We ensure that every design and web development decision we make focuses on optimising user engagement and experience on the website.
User Interface: Our work with Battlefield Live also involved UI design that created an interface that was visually appealing, easy to navigate, and provided a seamless user experience. We emphasised an intuitive user interface that resulted in boosted user engagement metrics on the updated website.
Our partnership with Battlefield Live allowed us to apply our expertise and knowledge to develop a brand strategy, build an intuitive website, and provide excellent graphic design services. The client was thrilled with the results, and we are confident that our contributions will enable them to take their business to the next level.